I had so much fun with Claire and James during their Kansas City engagement session at the Liberty Memorial, overlooking downtown Kansas City.  They're so easy and cute together, it doesn't get any better…Until you hear how they met.  Originally, Claire's Mom and Dad met James at a Nebraska tailgate and they gave James her number!  However, as Claire puts it, Mother knows best, because they met later that year and just clicked.
By the way, Mom picked a great one!  James pulled off the best proposal with a private winery open just for the two of them and asked Claire to become his wife by the vineyard.
Next Summer, with the help of the talented Madison Sanders Events, they're planning a gorgeous wedding at Our Lady of Perpetual Help and celebrating with a reception at Hotel President in downtown Kansas City.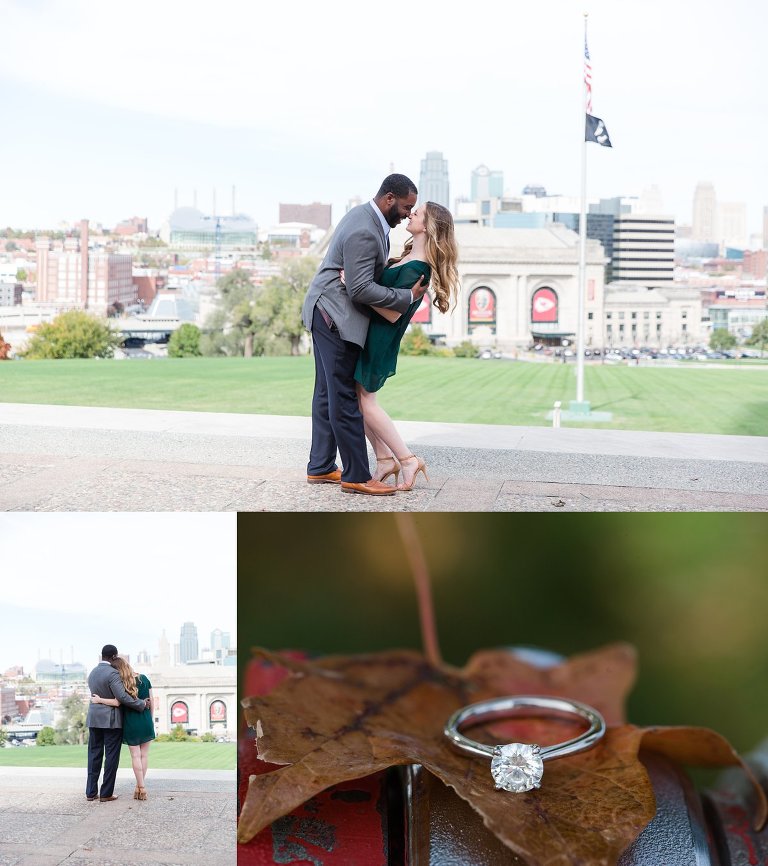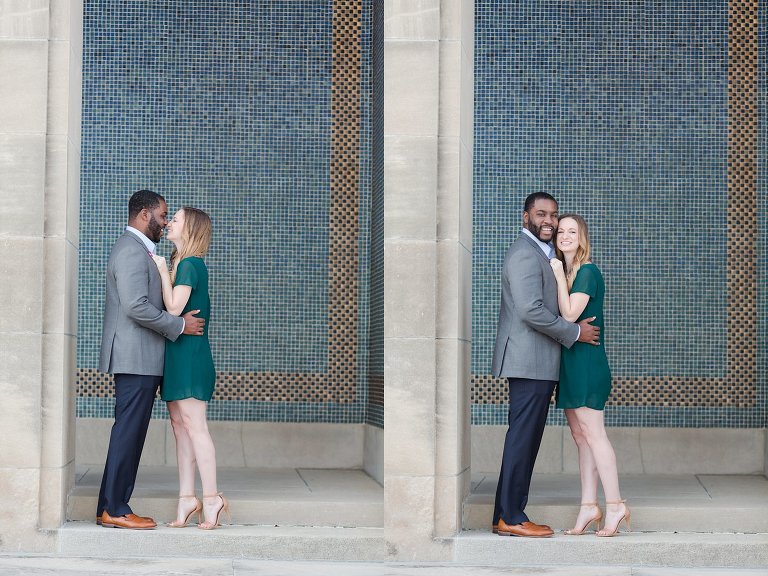 I know your wedding day will be amazing!  I look forward to seeing you both again next year!!
xo,
Heather Brulez