It was actually beginning to rain when I pulled up to this Longview Mansion engagement photo session last week for Ashley and Justin's engagement.  I always arrive a little early so I can scope out the good light that particular day.  On this night the light was amazing but it was raining and the sun was shining and we simply didn't know what to do with the radar showing a red cell headed our way.  Nevertheless, we began under a tree so Ashley could get one image for her Save the Date cards for their September wedding.  The first photo is from that tree!  They're naturals.  Within 10 minutes, the rain stopped and never came back our way.  It was a little miracle in my opinion.  Miracle being, the unpredictable Kansas weather played with us rather than against us!
As you'll see below, Ashley and Justin were Amazing at their session!  These high school sweethearts met at a football game during their Freshman year!!  I'm not sure why but their story gives me a nostalgic smile.  Also being dog lovers, Justin asked Ashley to marry him with a new puppy and had, "Will you marry me?" on the tag.  A new puppy and a proposal!  Naturally, we took a first family portrait with their fur babies, Joli, Brizi and Roo.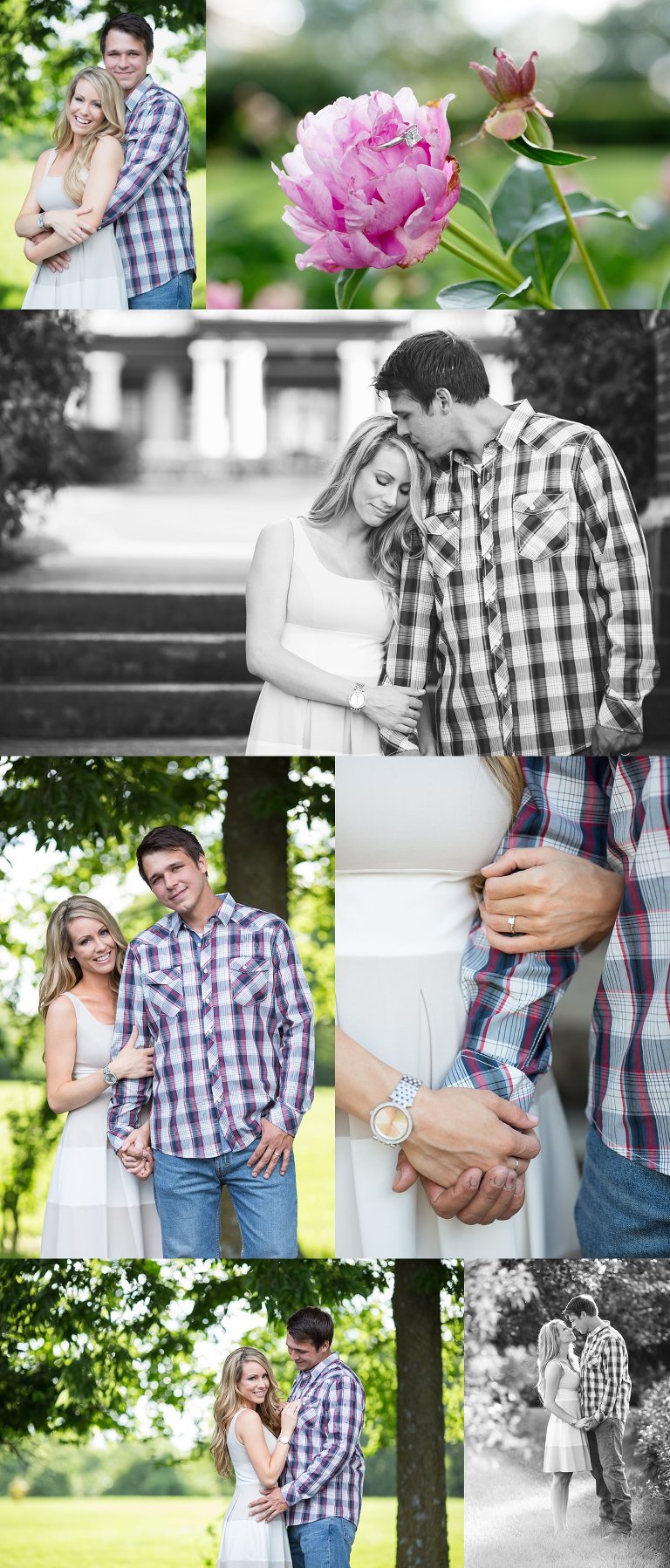 I look forward to this Fall wedding at Longview Mansion and having this amazingly sweet and genuine couple in front of my camera again here!
Heather Brulez
Kansas City wedding photographer, engagement photographer
913-948-3918  |  heather@heatherbrulez.com